Infinite Stretches – Never Ending Fences
The power of hydraulics is used for a wide variety of applications. More and more often this doesn't involve demolition and quarry works.
10 ha of pasture, one hydraulic hammer with ramming tool, and time runs from sunrise to sunset. It is not always the vastness of the prairie or pasture for a herd of longhorns that has to be fenced in when poles have to be driven into the ground. Tree nurseries set poles in order to support and train seedlings; in wine-growing the grapevines grow on wire ropes to lined up between poles.
Poles are used in the entire fruit growing process and hop production in order to support the plants. Farmers and cattle breeders use them. Poles border plots of land and water, they become fences and jetties. With a wide variety of hammer types and the SOLIDA ramming tool which clearly guides the pole while it is being beaten in, the work is best automated and the ramming performance optimized.
This is how today's cowboys can finally sit at the campfire while the sun sets at the end of a working day.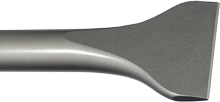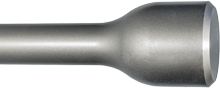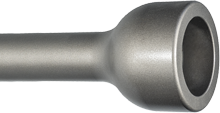 We manufacture according to your needs!

Please just contact us for further varieties, types, lengths and versions!
T +49 2191 3715-0